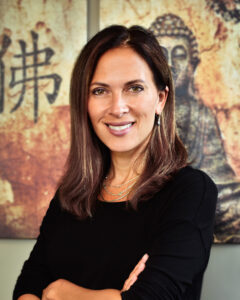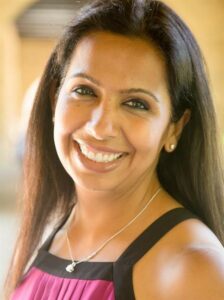 Dr. Vanessa Lee attended high school in Indianapolis. She completed her undergraduate studies at Indiana University where she obtained her B.S. in Biology. Following, she attended the University of Louisville School of Dentistry, graduating in 1997 with a D.M.D. Degree.
She has enjoyed serving the New Palestine and surrounding communities for over 20 years! It is rewarding to be a part of a growing and supportive community.
Her greatest pleasure is seeing families whose kids have grown over the years and are now married and are bringing their children to see Dr. Lee.
Dr. Lee and her husband, Rob, have three boys Ethan, Griffin and Grahm. When not attending soccer games, Dr. Lee loves to travel. Stop by and say hello, if you're in the neighborhood!
Our Team at New Palestine Family Dentistry is excited to announce the addition of Dr. Mahajan and her skilled Orthodontic services to our practice. Dr. Mahajan has been practicing Dentistry since 1998 and obtained her specialty training in 2009 from the University of Nevada. Dr. Mahajan resides in Carmel with her husband and three children. We are looking forward to having her as part of our team and encourage you to learn more about her at http://www.braces-foru.com/.
Dr. Mahajan is American Board of Orthodontics Board eligible and holds memberships in the American Association of Orthodontists, American Dental Association, Indiana Dental Association, Great Lakes Association of Orthodontists and Indiana Association of Orthodontists.